Anita van der Haar, Building and Accommodation Manager at St Jansdal and Arend van Poelarends, member of St Jansdal's Board of Directors:
"Everyone feels involved and looks out for each other"
When three hospitals in the Noordwest-Veluwe region needed to be extended and renovated in the 1980s, it was decided that they would be merged to create a new regional hospital. That became the St Jansdal in Harderwijk. An interesting fact: Unica was involved in the construction of this hospital in 1986. More than thirty years later, St Jansdal and Unica are working together again.
St Jansdal is a regional hospital with locations in Harderwijk and Lelystad and outpatient clinics in Dronten, Nijkerk and Putten. More than 200 medical specialists, 2600 employees and 250 volunteers offer primary care to around 86,000 patients every year. Unica has successfully completed the radiology department and heart catheterisation laboratory at the cardiology clinic, and now the central installations at the hospital are being renovated, expanded and made more sustainable.
Preference
"For the expansion and modernisation of our radiology department, we issued a call for tenders in 2019," says Anita van der Haar, Building and Accommodation Manager at St Jansdal. "After we had performed an 'x-ray' of all candidates, Unica and three other companies were left on our shortlist."
Next time we would like to make better use of Unica's expertise
Arend van Poelarends, member of St Jansdal's Board of Directors: "We had good references from other hospitals for the contractor Goossen te Pas and technical service provider Unica. Previous successful cooperation between the two parties definitely also contributed to our decision."
Chemistry
So far, both parties are very happy with the renewed cooperation between St Jansdal and Unica. "The chemistry in the construction team is definitely good," says Anita happily. "There is a good connection, high-quality work is being delivered and, if there is a problem, we can discuss it together with openness and respect." Arend Jan adds: "We often hear that Unica employees enjoy working at our site. They feel they have been welcomed with open arms and that they completely belong. And they do. As well as being professional and businesslike, the culture at St Jansdal is also very relaxed, accessible and informal." According to Anita, St Jansdal and Unica are quite similar in that respect. "There is a strong sense of family at both organisations; everyone feels involved, we rely on each other and we take care of one another."
Open heart surgery
It all sounds so relaxed that you could almost forget that a lot of hard work goes on.
Anita: "We are working flat out to complete the radiology department and we are right in the middle of what I refer to as 'open heart surgery' on the building. That is a huge project, involving the entire technical installation at the hospital. Unica is responsible for renovating and expanding the technology while making it more sustainable."
According to Anita, that is very necessary, since many installations are now old and the hospital is becoming fuller and fuller. "More and more equipment is being added. At the radiology department, we have just got a new PET/CT scanner and an extra MRI machine. We have also invested in a good climate control system. All the installations require electricity and continuity, so we are installing a new transformer, an additional emergency power system and a central UPS to guarantee the power supply. And to compensate for the production of heat/cold by the installations as well as to ensure economical energy consumption, the thermal energy storage installation is being expanded."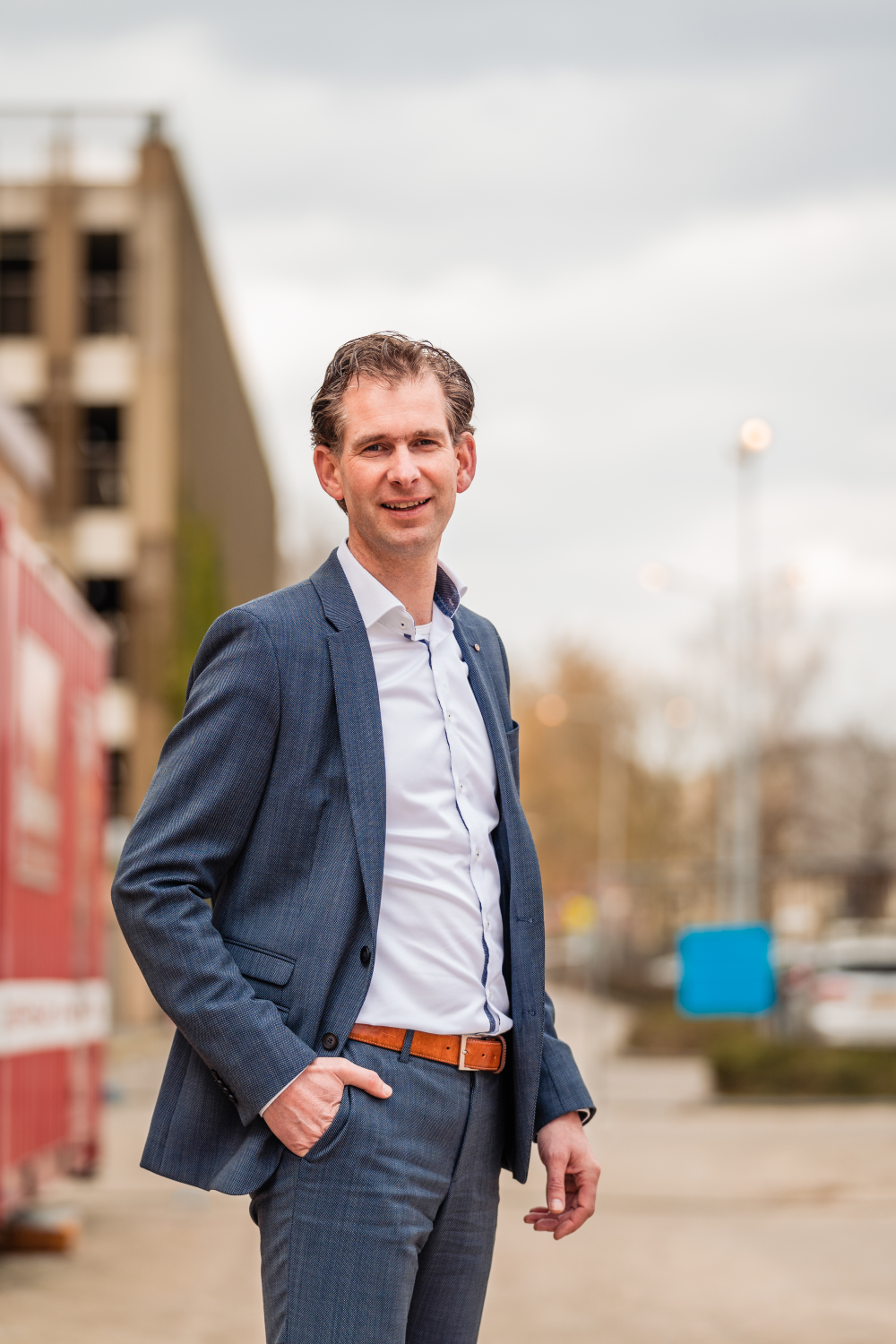 Looking ahead
The work needs to be completed by May this year. "But that's not all," says Arend Jan. "Because our ward block, the building on the south side of the hospital, also needs to be renovated and extended. And we are looking even further ahead too, because in 2027 or 2028, we want to build a whole new hospital in Lelystad. This will be innovative and modern, allowing St Jansdal to continue to meet increasing and changing healthcare needs in the future."
Although Arend Jan and Anita underline the fact that they put a new construction team together for each individual project, the current work will definitely influence future decision-making. "We see the radiology project as a pilot," says Anita. "For future projects, we would ideally like to work with the current construction team, because we believe in the strength of sustainable, long-term relationships." According to Arend Jan, the initial signs are good. "All parties are delivering good work, the collaboration is running smoothly and there is transparency when it comes to budgets and estimates. So, in that respect, this group has the advantage for us."
Sparring partner
Are there things that St Jansdal would do differently next time? "For the current projects, we had already put all our requirements down on paper with the installation advisor before Unica became involved," says Anita. "In practice, we see that Unica is a constructive discussion partner and comes up with good suggestions for improvement. So next time we would like to make better use of Unica's expertise. The question then is what is the right time for Unica to come on board as a sparring partner, but I'm sure we can work that out too."