Unica increasingly provides complex technological solutions, reflected in a number of notable assignments in 2020. In December, Dutch State Secretary Barbara Visser signed a contract for the renewal of the Ministry of Defence's IT backbone. As part of the Athena consortium, Unica will work on this contract alongside IBM and Atos in the coming years. Unica is increasingly working on assignments in which high-tech knowledge is combined with strict confidentiality requirements, meeting security or secrecy standards at the highest level. Unica's operations in 2020 also included projects at ASML and Shell, and the rollout of the Ministry of Defence's Surveillance and Security System, in partnership with Thales, is in full flow.
Unica also remains well represented in market segments in which it has acquired notable experience in recent years. Although necessary precautions had to accounted for as a result of Covid-19, operations for healthcare institutions continued. Healthcare domain expertise was applied successfully in practice in 2020 with the realisation of the radiology department and all outpatient departments at St. Jansdal Hospital. Unica has carried out various projects for Rijnstate Hospital in recent years, and in 2020 an agreement was signed for the realisation of a new hospital facility in Elst. Unica's healthcare domain expertise is also recognised outside of hospitals. In 2020, for example, Unica was awarded the contract for the new construction of the Joachim & Anna nursing home for care organisation De Waalboog in Nijmegen. Another example is the assignment which care organisation Zinzia Zorggroep awarded to Unica in 2020 to supervise the ICT transformation of the nursing organisation.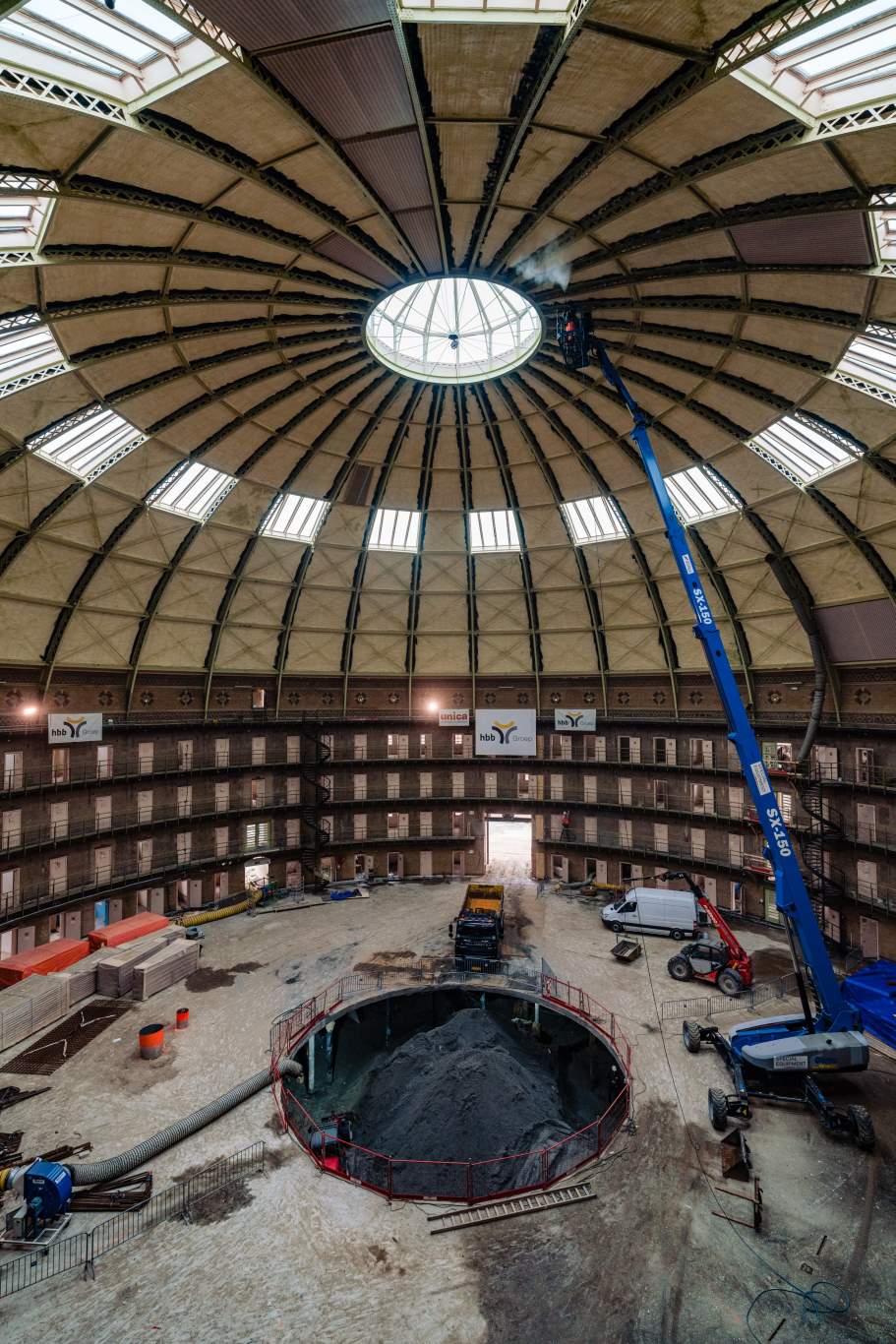 In the past, the focus of the traditional project organisation was often on new construction, but the relevance of conversion projects has increased in recent years. A striking example is the Koepelgevangenis, a former prison in the shape of a dome in Haarlem. The historic monument and its surroundings will be converted for public/social use in the coming years, with academic education at the centre. Unica is responsible for the design and realisation of the building systems associated with this conversion, which after completion will provide accommodation for academic education, films, industry, catering, art and culture.
Thanks to the acquisitions of PCT and Van Kempen, Unica also gained access to a new customer segment in 2020, the food industry. Both companies provide refrigeration solutions across the chain, varying from the production and processing of food to transport and delivery to the retail sector. Now that it has access to the food industry, Unica has assured itself of a stable new market, which, due to the nature of the products, is relatively immune to economic influences.
The specialist activities in building intelligence were further reinforced by the acquisition of Numan & Kant. Implementing intelligent building automation is increasingly part of conversion and modification projects and can be realised throughout the Netherlands thanks to the national coverage of Unica Building Intelligence. Some interesting assignments in this domain were allocated in 2020, such as the building automation for the large-scale renovation of the towers housing the wards at the Amsterdam University Medical Centre, and the new system set-up of the central control room of Delft University of Technology.
One final field in which Unica offers significant added value is in that of energy issues. Unica has observed, across its services, that customers struggle to put their climate objectives into practice. Unica is in a position to assist its customers here with its Energy Solutions cluster. At segment level, for example, European and Dutch wind energy has been purchased for 4,000 schools. Hundreds of customers have also been provided with audits and detailed advisory reports for mandatory energy measures. One last example in which the energy solution expertise at Unica is clearly visible is in the group's supervision of the Netherlands Federation of University Medical Centres (NFU). The NFU represents the eight UMCs that work together in the Netherlands and, with the guidance of Unica company Hellemans Consultancy, is working through workshops covering energy transition plans that all UMCs can follow in a joint trajectory.
As a technical service provider operating across the Netherlands, Unica is also increasingly awarded cross-region assignments. The most striking example of this in 2020 was the award of three lots from the Central Government Real Estate Agency (Rijksvastgoedbedrijf). Unica will maintain the electrical and air-conditioning systems in 62 government buildings over three regions. Unica has acquired several national assignments in recent years. Both the commercial and operational approaches to these assignments are now fully coordinated from individual offices.
Obviously, providing existing customers with the best possible service is a priority in Unica's (commercial) strategy. This is primarily implemented within a single business cluster, but Unica can also offer customers added value with combined services from multiple clusters. A company-wide commercial programme has been set up to strengthen this position. To measure the overall experiences and satisfaction with Unica, a uniform customer satisfaction survey will be conducted from the spring of 2021. Experiences with the services provided by all clusters will therefore be assessed using a standardized approach. This annual uniform survey will supplement existing methods used to gain insight into customer experiences, such as periodic customer arenas, combined with short satisfaction measurements following each on-site visit.