Both close to and far from home, Unica deploys its knowledge, capacity and resources to contribute to society.
One eye-catching example in May 2021 was the Welloop, the annual sponsored run for the Unica Foundation, which this year had to be organised 'remotely'. Nevertheless, dozens of participants did their sporting best to collect donations for the foundation. A record amount of € 65,000 was raised, representing a fabulous financial boost for the Unica Foundation.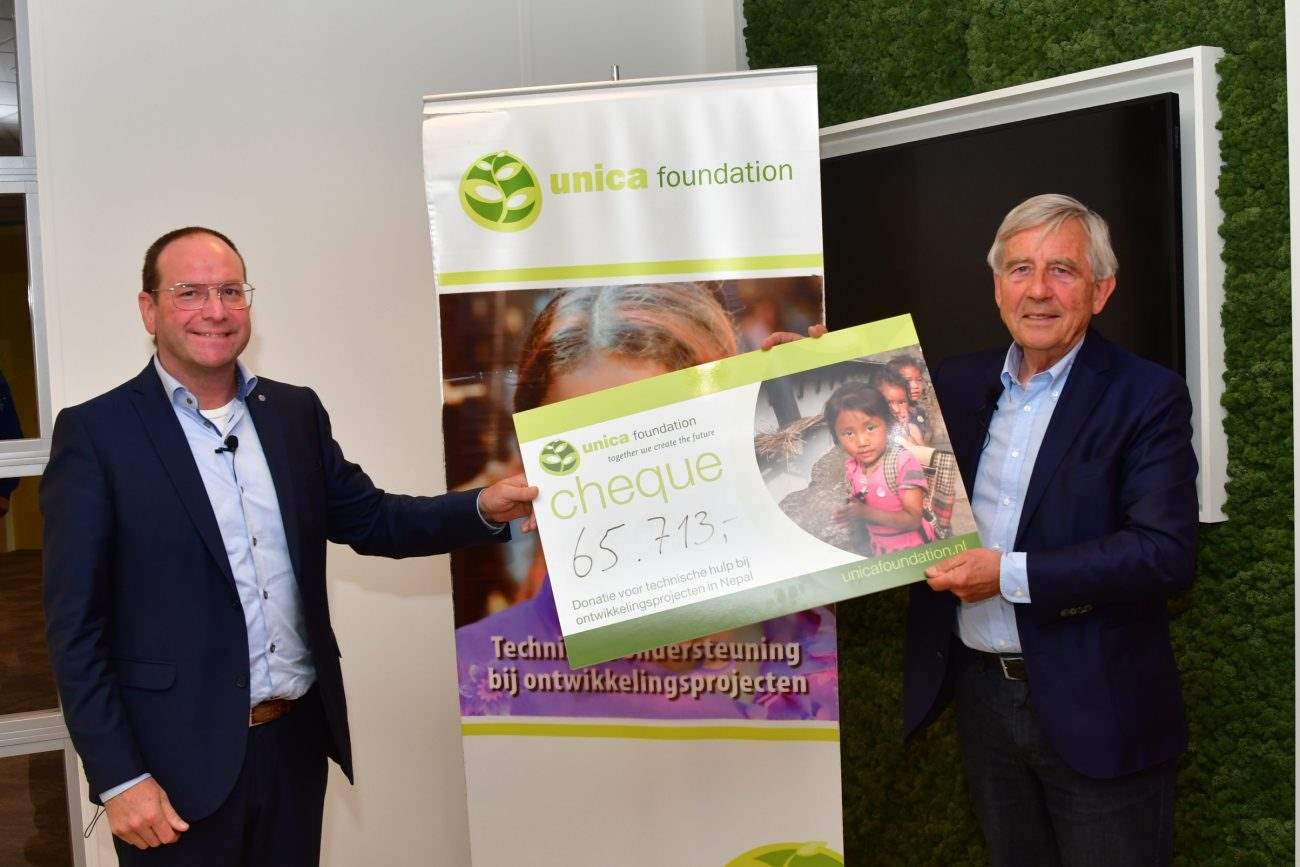 The COVID-19 pandemic also had consequences for Nepal, a country where the Unica Foundation supports aid projects by sharing its knowledge and skills of (sustainable) technology with the local population according to a structural and sustainable approach. In 2020, the projects were placed somewhat on the backburner, but during the course of 2021, the majority of the projects were brought back on course. 2022 will see the 15th anniversary of the establishment of the foundation which, although it operates independently of Unica, is actively supported by numerous employees, who work on behalf of the foundation as volunteers.
On a national level, collaboration with the Dutch Heart Foundation (Hartstichting) is an example of the way in which Unica uses its expertise to support a social goal. The service engineers from Unica make their technical skills available for the installation of AEDs. AEDs are heart defibrillators that can play a crucial role in increasing the likelihood of survival following a cardiac arrest. A network of more than 45 Unica volunteers installed around 125 AEDs during the course of 2021. In December, the Dutch Heart Foundation announced that a nationwide network of AEDs, available night and day, had finally been created, fulfilling an ambition of the organisation cherished for many years. Unica will continue to support the Dutch Heart Foundation in further expanding this nationwide network over the coming year.
In addition to these centrally coordinated activities, all the individual companies that make up the Unica network support local and regional social projects and organisations, ranging from sports clubs and cultural institutions through to training days and research projects. In this way, the Unica companies are able to demonstrate to the local communities of which they form an integral part their promise to always operate in close proximity to their customers.